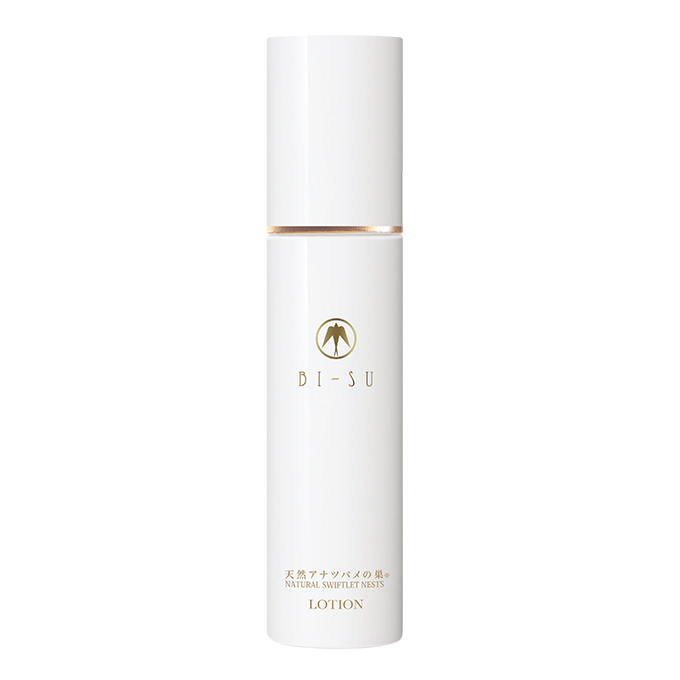 Bird's Nest Essence Moisturizing Lotion
Contents: 6.32oz/bottle
A premium facial mask contains essence abundant skincare ingredients including swiftlet's nest extract and EGF to nourish and hydrate your skin
Product Features

Deliver an instant boost of hydration to your skin after washing your face. The swfitlet's nest extract helps to repair and moisturise aging skin.

Ingredient List

Water, BG, glycerin, pentylene glycol, hydrolyzed swallow's nest extract, trehalose, propanediol, white jellyfish polysaccharide, water-soluble proteoglycan, sodium hyaluronate, yellowfin bark extract, hydrolyzed collagen, ascorbyl glucoside, glucosyl hesperidin, water solution Collagen, succinoyl atelocollagen, sodium dilauroyl glutamate lysine, inositol, lavender oil, diglycerin, tocopherol, erythritol, cyclohexan-1,4-dicarboxylic acid bisethoxydiglycol, glyceryl glucoside, PEG-60 hydrogenated castor oil. PCA-Na, PCA-Na, dihydroxypropylarginine HCl, Na citrate, citric acid, bio saccharide gum-1, hydrogenated lecithin, phenoxyethanol.

How to Use

After washing your face, take an appropriate amount in your hand and gently blend it into your face.

Caution

※ If you notice any abnormalities such as redness, swelling, itching, irritation, loss of color (white spots etc.) or dark spots on your skin during or after use, we recommend discontinuing use and consult a dermatologist.

※ If you notice any skin irritation, stop using it and consult a dermatologist.

※ Do not use on areas with wounds, boils, eczema, or other abnormalities.

Storage

Please do not store in extremely hot or cold places or place exposed to direct sunlight.
Since natural ingredients are used, discoloration, precipitation, etc. may occur, but there is no problem to the quality.
Please close the cap tightly after use.
Please keep out of reach of children.